Editor: Terri Simon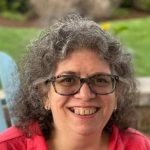 Terri Simon's poetry chapbook, "Ghosts of My Own Choosing," was published by Flutter Press in 2017. Her second chapbook, "Ringing the Bell," was published by Clare Songbirds Publishing House in 2021. Her work has appeared in "The Avenue," "Third Wednesday," "Poetry Quarterly," "Ariel Chart," "Bay to Ocean 2019," and other print and online journals and anthologies. In 2022, she founded Fallen Tree Press, LLC with Patti Ross. Fallen Tree Press is a small press specializing in publishing poetry chapbooks. Terri is also part of the management team for EC Poetry and Prose, a writing collective. She grew up in Mount Vernon, NY, studied writing at Sarah Lawrence College, and lives in Laurel, Maryland.
Website: http://www.terricsimon.com
Facebook: https://www.facebook.com/terrisimonwriter.
Amazon author page: https://www.amazon.com/author/terrisimon
Editor: Patti Ross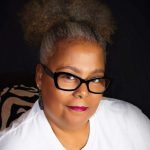 Patti (Spady) Ross graduated from Washington, DC's Duke Ellington School for the Performing Arts, The American University and The Keller Graduate School of Management. As a lifetime learner, Patti holds a certificate in Writing for Social Justice from the University of California, Berkley. After high-school graduation, she performed with several local theatre companies in the Washington region. In addition to her performance career, she used her college degree in print media to freelance several of her journalist pieces gaining publication in the Washington Times and the Rural America newspapers. Next Patti took on the corporate technology arena, gaining Presidents Club recognition at several fortune 500 companies. Having traveled throughout the United States and abroad, she chose to raise her daughters in Columbia, MD. A few years ago, Patti rediscovered her love of writing and is sharing her voice as the spoken word artist "little pi." Her debut chapbook, St. Paul Street Provocations, was released in 2021 by Yellow Arrow Publishing. She is a former board member for the Maryland Writers Association. At present, she sits on the advisory boards of several non-profit organizations in the Baltimore region. Patti lives in Ellicott City, MD. In 2021 she was nominated for a Pushcart award for her poem "Indemnity".
Follow her blog at: https://littlepisuniverse.com
Amazon author page: https://www.amazon.com/author/pattirossakalittlepi
St. Paul Street Provocations at Yellow Arrow Publishing